What will work depends upon your State and jurisdiction. There are two main hurdles to overcomewith a short sale: the short sale Lender's requirement that there be no excess proceeds and closing costs are exactly what they will allow and your end buyer's Lender's seasoning requirements, if any.

The double close, which requires that you close the short sale transaction first with cash (hard money) works if you end buyer is using cash, hard money or a Lender without seasoning requirements. Simultaneous close - can only be done with a land trust. A HUD-1 must be sent to the shorted lender for approval and the only way you can supply a legitimate HUD-1 is with a land trust transaction. It is complex and not for the novice.

An REO purchase, while technically can be done with a land trust, won't happen that way because the Bank-Owner will not put the property in a land trust to effectuate your purposes. If you have an end buyer, you will have to use the double close scenario and your end buyer must be getting a conforming loan (usually no seasoning requirements).

With these more exotic closings, I suggest using a knowledgeable real estate attorney who is experienced in these types of transactions.
Hi,
To pull this off successfully, you will need to have the same escrow company and Title company involved with both transactions. Even with that, a lot of coordination needs to be done. When I have situations like this I make sure the Seller I am representing is able to keep possession of the property for 2 or 3 days after close to allow closing and a move to the new property without hassle. So a double closing is not as important as to when possession is turned over. An experienced agent will make sure appropriate language is in the contracts to allow for this.
Your settlement company (escrow agent) will be required to make sure the sale transaction is completed before proceeding to the second closing. The settlement agent is responsible for making sure that all conditions are met. If the close of your sale property is necessary to fund the loan for the purchae, the settlement agent will coordinate the two transactions.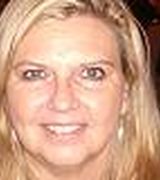 Contact