I'd the question to be "Is there a market for buildings like this?" Developers get to build more units, based on the increased FAR (floor/area ratio) allowed by SF Planning code if the building is set aside for seniors.
My experience is that there isn't a market for these units. A project on 24th St. languished years ago, Frank Norris didn't fill up very quickly either.
It reflects the aging staying at home even when they are alone and living in a family home that should have been listed and sold to a new family a decade ago. A long time SF Realtor said once that San Francisans don't "move up" they add on or get carried out. It rings true to my experience.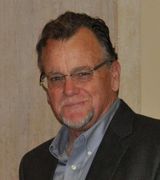 Contact
Hey Guys,

Not sure what your question is. Are you asking which places are 55+?

A regular condo such as Fank Norris or one that includes programs and food like the Carlisle?

Or pros and cons?

Rebecca