In simple terms, YES you can qualify for the tax credit with a cosigner. Please review this IRS link on the subject.
The cosigner , if a home owner, cannot claim the tax credit, BUT the primary owner, 1st time homebuyer can qualify.

Good question.
That would be a question for someone proficient with taxes., not necessarily a loan officer. It really doesn't matter about co-signers, though; the question is home ownership. So if the co-signer isn't on the deed, then (not tax advice here: check with a tax professional), it doesn't matter. The tax credit--its applicability and its restrictions--only apply to purchasers.

The question really is: If the lender requires the co-signer to be listed as a co-owner, what happens then? That's the question you need answered.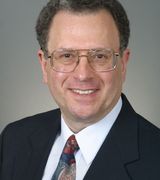 Contact
Not sure. Best left to a loan officer.