dave
, Agent, Charlotte, NC
Yose,
There are rent to own homes out there and I recommend doing a lot of research before getting into one of those. The ratio of people that actually close on them nationally is 10%. It is not a good ratio to have and each individual case is different in what it will ask of you the buyer to put as a down refundable down payment.
Then you have issues with what if the house does not appraise at the agreed upon price in six months or a year? I am always a little leery of them and do not recommend them to my clients at all....
Dave diCecco
Realtor/Broker
Helen Adams Realty
Cell:704-519-7895
ddicecco@helenadamsrealty.com
http://www.davedicecco.com
Good evening, Yose:
Yes, there are many rent to own homes being offered at this time. You might want to read the Trulia Real Estate Blog: What are ways to make sure I don't get scammed in a rent to own home? If you appreciate an answer, please give thumbs up. For the most helpful answer, please say thanks with a best answer click.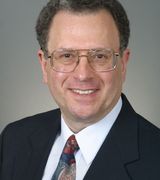 Contact