Yes there may be a chance to find a mobile owner that will do a seller carry back. The best thing to do is come in so we can search this together and look for this special need of yours.
Call me at (707) 484-0295
http://www.taylor-mason.com
With owner financing, anything's possible. Putting $10,000 down on a $25,000 mobile home is pretty solid. The two issues you'll run into are: (1) a lot of mobile home sellers want all cash; they don't want to do owner financing because they have some need, some use, for the cash they're expecting to receive from the sale; and (2) do you have the income, going forward, to make your payments?

Let's take those one at a time. If an owner needs all cash, that's a problem. If the home is very cheap (in comparison to what else is out there), then you might be able to do a variation on what's called a "Lonnie Deal" (named after a Virginia investor named Lonnie Scruggs who's made a lot of money buying and selling mobile homes). It's possible there's an investor who'd be willing to buy the home for all cash, mark the price up a bit, then sell to you with owner financing. Example: Let's say an investor could buy the mobile home for $20,000, all cash. The investor would then sell it to you for $30,000. You'd put your $10,000 down and the new owner/investor would finance the remaining $20,000 at 12.75% interest for 10 years. Your payments would be $295 a month for the 10 years.

The investor, in turn, would be getting a 40% return on his/her investment. And if you defaulted, the investor would own the mobile home, having put $20,000 into it, but having received back $10,000 (your downpayment) plus any monthly payments you'd made. So, it'd be a good deal for the investor, and a reasonable deal for you.

If the owner is willing to do seller financing, then if the sales price is $25,000 and you put $10,000 down, then your monthly payments would be about $221 a month (10 years at 12.75% interest). Negotiate a lower interest rate and your payments would drop accordingly.

As I said, though, the other question you're going to be faced with is whether you have enough income, going forward, to make those payments.

One other issue: If you're considering a mobile home park, some of them (at least where I live) have surprisingly strict prequalification requirements--both credit checks and background checks. So, beyond the questions you've asked there, you also have to find out whether you'd be permitted by park management to live in their park.

Hope that helps.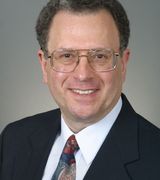 Contact