scrib5
, Home Owner, Danbury, CT
Here in CT at Garden Homes Community we are now paying $485 a month with hardly anything offered in return. When I moved here in 1996 it was called "Candlewood Park" and the lot fee was about $220. We now get less and pay more than double. They pretty much can do what they want and if you own your mobile home you are at their mercy here because they are hard to sell.

It varies all over the place. Where I am, from about $350 to $800. It's less expensive in some other areas, of course.

It really depends on the amenities being provided. The $800 one I mention above offers a gated environment, a swimming pool, tennis courts, basketball courts, swimming pool, club house, snow removal in the winter, leaf removal in the fall, lawn maintenance, a monthly pot-luck get-together in the club house, on-site management seven days a week, and more.

You have to call the park management at the specific park and ask.

Hope that helps.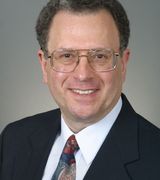 Contact