Sylvia Barry, MAS,CIPS,SRES's answer
Hi Diane:
Sounds like exciting time ahead!
Since your question is not very clear, and you did not state your financial situation, your preference of homes and other vital information about purchasing a home; I am including a link to previous question on what is needed before you start looking for houses.
http://www.trulia.com/voices/Home_Buying/What_do_you_need_to…
There are some good suggestions on how to get ready so you can find the home you want come march.
A couple of first steps -
Looking at your financial situation; do a credit check and start making it tip top condition if it is not already; talk to to a mortgage broker to find out about the price range you might be able to comfortably afford
Start looking online as well as talking to Realtors in Shawano to see what kind of houses in what specification locations are available and the price range of the homes you like, so you can have a feeling about what you can get within your price range and how realistic your goals are.
Between the two professions, they should be able to direct you on how to proceed from there so you can get your house in March.
You have plenty of time, so good luck!
Sylvia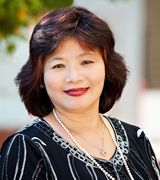 Contact
What is this, physic Hot line?
March is a long way away.
I would hire a Realtor in that area, and check in with a loan officer to make sure your finances are ready.
My predictions...The magic 8 ball says...Most likely. If your finances are in order.