BEST ANSWER
WOW..... I wouldn't even have to think about that one.
Save the 35,000.
You'll probably save even more than that.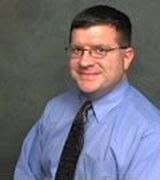 Contact
Christina,
Both are in the same neighborhood and in the same community. This community which started 3 years ago is almost 80 percent built out but now I can decide between a preowned 2 yr old one which is 10 percent cheaper or the new one which has to start construction. My question is which would be a better choice if everything is similar? saving 35K by going for a pre owned or going for a new one which essentially gives you you 2 years back to you when going for resale?

Honestly its personal choice. However new homes are harder for resale if the neighboorhood is still being built. The 2 year old home may have better re sale if the neighboorhood is established. You will need to have your Realtor look at the two areas and see which one is holding its value more. I hope this helps