Property taxes are high throughout NJ, and NJ's decentralized approach and home rule approach bring much beneift to citizens but bring higher tax bills.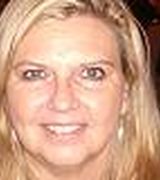 Contact
There are no incredible public schools and honestly, you're not getting anything extra for your high taxes. The reason the taxes are so high, particularly in the downtown area, is because so many refurb/rehab condo conversions have been happening to the older buildings that the city figured out a great way to make money - slam ridiculously high taxes on the "upwardly mobile" population who's moving in to these homes to make up for the fact that the majority of the JC population is paying ridiculously low or no taxes.

I recently looked at a lovely 2 br. condo in the Hamilton Park area that was priced decently - probably $40K less than a comparable unit in Hoboken. When I saw the taxes, however, I freaked out - almost TEN THOUSAND A YEAR. In Hoboken, the taxes would have been HALF that much for the same unit. Needless to say, I won't be buying in JC - it's a shame, too, because I loved the condo and was willing to sacrifice the convenience, safety, and nightlife of Hoboken to live there. There's no way, however, that I'm going to pay 10K a year for NOTHING - no land, no award winning schools, just an almost an extra $1,000 out of my pocket each month. For that kind of money, I can afford to buy a unit that is $100,000 more in Hoboken and at least my money is going toward an investment, not corrput beuracrats!