From the limited context of your question, I will make some assumptions.

Residential properties are sold new through builder direct sales representatives and through independent real estate licensees. These may or may not appear in a REALTOR database.

Properties that are currently owned may or may not be occupied. If they have been lived in at one time, those properties would be considered resale properties.

A resale listing is a term that would easily apply to "resale" properties which are listed in an MLS accessed by all dues paying member real estate licensees. Real estate licensees share information about their real estate listings so that an agent who is working with a buyer can be brought to a property that is represented by another agent.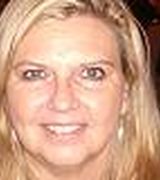 Contact
It is a listing for a property that has previously been occupied. I hope this helps.

Ron Sheedy
Coldwell Banker - Robert Michael Realty
(732) 239-7452