Chris Hutchinson's answer
Your income will determine how much house you qualify for but it doesn't mean that you won't get approved. I have lenders that will approve you with a 580 credit score and they will tell you what type of payment they will underwrite and ultimately the value of the house you can purchase.
If you need help going through this process I can help. Give me a call and we will get you preapproved. Then we can find some homes that match your price range. I specialize in working the Lewisville market and there are thousands of a buch of 3/2 properties out there that are hoving around that 100k range that you can afford.
Chris Hutchinson
Realtor
The Chris Hutchinson Team
The Michael Group
972.809.0607
http://www.chrishutchinsonteam.com
Chris, If you want to check out our free credit repair information you can go here:
http://bit.ly/pYoBLZ
This information will give you some tips on how to help improve your credit rating. Keep in mind that this takes some effort and time, but it's usually well worth it. Good luck with your home search
Regards,
Shawn
shawn@topflightinvestments.biz

Let's get you connected with a loan officer and they can go through all your details.
Lots of different factors involved.
It's a free service.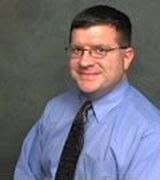 Contact