Trina,
It is just as the other agents stated. As-Is means they make no warranties or state that anything works or is in good condition. You are buying the home and all it's faults just as it is. While it may not be true in your area here in NC that is usually a foreclosure or where someone has bought a preforeclosure or foreclosure for a real deal and is turning around and selling it.
Hello Trina -
It is really going to depend on your AZ and it's pertain laws. This is what it means in my state:

AS-IS generally means that the Seller is unwilling or unable to make repairs on the property if need be. Depending on the terms of your contract you should be intitled to an inspeciton period where you can determine any defects and decide if you would stll like to purchase the property. Now here is where it gets a little tricky. For some contracts once your inspection period is complete and you've decided to move forward will not allow you to cancel the deal because of the condition of the property so if something changes down the road - like it gets robbed and 10 windows get broken or appliances stolen etc - you are still obligated to buy it. Again, make sure you know exactly what all the terms on your contract mean. This is where an EXPERIENCE Realtor is worth ever penny.. and being a buyer you're usually not paying the commission so why not hire one? Another part of the "As-IS" addendum usually states that the Seller does not warrant the condition of the property after closing so if there was a roof leak and they didn't disclose it to you and later you had to replace it, it will be very difficult to try to come back to the Seller for damages. This is really hairy & that's when a good real estate attorney comes in. Botton line this isn't meant to scare you rather put you on alert. Usually "As-is" properties are priced considerably less and priced to sell quickly. Make sure you know exactly what you're in for.
Good luck!
Hi Trina. Typically, as-is means that the seller is not willing to make repairs or credit you for repairs that are needed. It usually does not mean that you can't back out after the inspections are completed and you find that the property condition is worse than what you thought. You need to make sure that the contract gives you the right to cancel the contract during the inspection period and that your deposit will be returned to you. These day, many transactions start out as "as-is," but all too often the sellers are willing to make concessions after the inspections as they want to sell and they know that they have to disclose all defects you found to all future buyers. Despite of this reality, you should only enter into an as-is contract with the expectation that the seller will stick to his guns. If the seller is not willing to make concessions after the inspections, you'll not get the money back that you spent on inspections reports. Good luck with your purchase.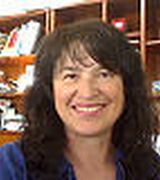 Contact