In some areas, there's a sizeable transfer tax, typically imposed by the county or state. It's not unusual for it to be in the range of 1% of the purchase price. On a $200,000 purchase, for instance, it could be $2,000. Your Realtor will be able to tell you what the tax is where you are. Or just check with the local tax assessor.

There may also be property tax for the amount already paid by the seller. For example, let's say that property tax on the home is $2,000 a year and it's paid semiannually--January 1 and July 1. So the seller paid $1,000 on July 1. You buy the property and close on it on August 1. You'll have to repay the seller the prorated portion of the tax--for the months of August-December that he's already paid for. In this example, it'd be $834 (5/6 of $1,000).

For your own protection, you may want title insurance. And then there's the cost of the title attorney.

Hope that helps.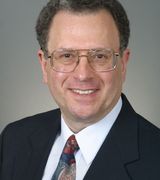 Contact
Most cash transactions should include a fee for recording the deed, Homeowner's insuance and possibly title seach fee. How much for some of these costs will depend on the purchase price. Many other costs such as survey, title insurance policy, title insurance endorseents for survey etc can be negotiated for the seller to pay.