Hello Gabe,

Have you actually considered the Beacon? I know that it's not as sexy or new as the other complexes, but I think that you are going to be able to find some deals there very soon. There are already 2bd/2Ba for under 800k. Granted you might lose the buzz factor, but if you can pay possibly 75-100k less to be in the same neighborhood it might be a good investment.

Dear Gabe,

Buy what appeals to you. 170 Off Third is in a great area of South Beach close to the Ballpark. Arterra is too but the other direction from Mission Bay. I personally would skip The Palms as I think it feels like a hotel and not a great one at that. So with my bias, I say to you, buy the unit that most appeals to you at either of those two complexes.

Be sure to ask the sales dept at each just what will be built around your proposed unit. Will all of the views be lost? How much construction will be going on around it? When will this construction be finished? At Arterra you might have the same feeling as you do at the Berry Street units so make sure you ask just what will be built around Arterra!

How long have they been trying to sell the complex? How much of each is already sold? 170OffThird has folks living there. Ask when Arterra will start moving people in...? What kind of deals can they offer besides a year or two of HOA credits. If you have already registered you cannot expect a realtor to go with you to help you negotiate because these developers do not pay a commission unless you register with a realtor for your first visit.

Is being near Cal Train your biggest concern? If not, there are other complexes going up in Mission Bay, SOMA and South Beach to consider........ You have asked several questions before. No answer excited you enough to hook up with a realtor?.....There is no reason why you cannot negotiate on your own!

Good luck,
Sally
Gabe,
I've said it before and I'll say it again. If you are concerned with resale of a unit pick aunit that has an individual character to it. In the coming years there will be allot of inventory in that area and you will need to compete with new product so you will want something that stands out or has a draw.
What happened to your plan to buy a single family home?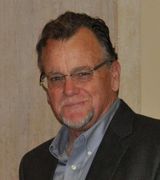 Contact