Is it a singlewide or double wide? could be as low as 15-20000 in good shape, or as much as 80ish in good shape....
Check to see what other mobile homes in the same area have sold for. And does the price include the land, or is it in a park with a land lease?

It also, obviously, depends on the condition as well as the make/model of the home.

Where I am, that'd be awfully expensive for a 10-year-old mobile home. Around here, those in parks would go for $20,000-$30,000.

And get a home inspection first. I bought one that wasn't winterized and had to replace most of the plumbing.

Hope that helps.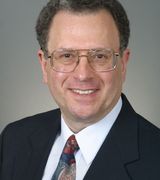 Contact