Jed Lane's answer
Each buyer needs to make that decision for themselves after becoming a "totally informed client" (my version of a TIC buyer). Basically if you like the older buildings in the older parts of town you should consider a TIC. If you like modern buildings then you might not need to.
There are many well established TIC groups in beautiful properties that will function well - as long as there is a lender that will lend. The worst case scenario will be when no local lender is addressing the segment and the existing loans come due. The buildings would normally be serviced by commercial property lenders who look at the income generated by the property as the basis for the loan, not the borrower's ability to pay as is the case with residential property. The building full of TIC residents won't be generating any income so might not be able to find a lender.
There are units that I've seen for sale where the seller needed 60% of the value in cash to sell because the group had a loan and didn't want to refinance then. The units become pied de terres for people with cash.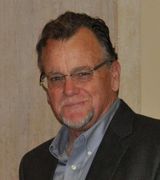 Contact
There are different pros and cons depending on the number of units in the building, and the eviction history. Both andysirkin.com and g3mh.com have excellent articles that are must-reads if you're considering buying a TIC. The condo conversion rules are complicated, and you need to specifically apply them to each building you're considering, so it's impossible to state all pros and cons without knowing exactly what building and situation you're considering.

That said, as Roxanne said they are cheaper - often 20% cheaper. So one pro is if you're a cash buyer intending to rent it (and you're legally allowed to rent it) - you'll get the same rent as you would in a condo making your ROI a lot better. But if you're buying with a loan the higher interest rate takes much of that advantage away. And if you don't have at least 20% and often 25% for a downpayment, you're unlikely to qualify for a TIC loan. So a lot of people walk into TIC's, see how much cheaper and better it is vs. condos in the price range, and quickly become disappointed when they realize they can't actually afford it. So get qualified with a TIC lender, and/or have one quote you the monthly carrying costs.

A possilbe pro - which is often a long shot and/or a really long wait is if you're able to condo convert. You'll get an instant 20% or so appreciation for a pretty minimal conversion cost. The con is that some TICs can never be converted to condos (per today's rules) and the rules are set up that some buildings keep re-setting the clock in the lottery process which means they may never convert either, at least not in your lifetime. Again - read the TIC articles on the two attorney's sites and apply to each building you're considering.

One final pro is that lots of TIC sellers remodel them to amazing quality - not surprisingly most people I know who have bought TICs fell in love with the particular property and decided to take the plunge because they hadn't seen any condos that compared. So read up, and go in with your eyes wide open, and if you decide it is for you, there are some great ones out there.
Hello Todd,
One of the pros of buying a TIC in San Francisco is that TICs tend to be less expensive than condos. However, they have higher interest rates and higher down payment requirements.
Some TICs also require group loan financing, in which one co-owner's default on the mortgage could adversely affect the other co-owners. The use of fractional financing, which allows each co-owner to have his or her individual mortgage, has reduced this risk.
Very truly yours,
Roxanne
Roxanne Minott
Realtor
DRE #01898450
Better Homes and Gardens Mason-McDuffie
Real Estate
2200 Union Street
San Francisco, CA 94123
(415) 744-4726
roxanne@roxanneminott.com
http://www.bhghome.com/roxanne