Dear Charlie,
There is a lot of development in and around Buda right now. This area has seen explosive growth over the last 5-10 years due to it being so close to Austin. There are tons of new construction homes from builders like: Huitron Homes, Standard Pacific, Meritage, Ryland Homes, Mercedes Homes, Perry Homes, KB Homes just to name a few.
The property taxes vary in Hays county, but are generally around 3%. to find out what the exact tax rate is in the neighborhood/property you select please go to:
http://www.hayscad.com/PA/haysweb/taxrates.html
One thing to remember on new construction the existing tax valuation may be only the raw land. Make sure you know what the actual taxes will be on the finished home before you buy. When you look at the tax recods there is a breakdown for land value and seperate line for improvements (house). Please let me know if I may be of further help.
Sincerely,
Betina
The city of Buda has created a MUD district which includes several neighborhoods. I'd recommend that when you locate a property that you're interested in, do the research to see how much their total tax is. Not many homes are in the actual city limits of Buda. Some neighborhoods will show up in your search as Buda but actually do not pay city taxes and are not in a MUD.
Buda is a great place to live, I'm sure you'll love it here.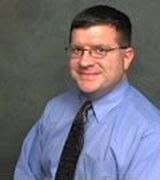 Contact