We live in Country Lakes on the Denton side that is in the Denton ISD. The school zoning here has changed TWICE since 2003. First from Argyle to Denton, then from a Denton school that had an "exemplary" rating to one with an "Academically Acceptable" rating.

Chances are not any time soon. The school districts in Texas are little fiefdoms...and the boundary lines almost never change. What we have seen lately in some instances is districts allowing students outside the district special exceptions to attend their school. So maybe I know the neighborhood you live in where 1/2 the neighborhood is in Denton ISD and 1/2 is in Argyle ISD. There's some chance in the future that the districts could make an exception and allow students to attend school in either district.

This has to do with state funding and space in the schools.

We have seen in the past occasionally districts combine with others, or get taken out of service if the situation warrants. This happened in Wilmer Hutchins ISD a few years ago...just south of Dallas.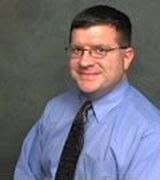 Contact