Dallas Texas' answer
You can contact the city office for planning and development direct your questions for the growth in that particular area
Contact my office today where I can show you many amazing homes work with your family specifications.
Lynn911 Dallas Realtor & Consultant, Credit Repair Advisor
Multimillion Dollar Sales Producer
972-699-9111
http://www.lynn911.com
Follow me on Facebook
http://www.facebook.com/lynn911dallas
Hi Kathy
I know this community very well. The field area in front of the community is zoned for retail. At one time they were trying to nterest a big box retailer but those discussions fell through. As of last fall the builder still owned that land and had no interested parties for development. I hop that helps! If you have any additional questions or would like help working with the builder please contact me directly.
John Straub
Keller Willims Realty
817-729-4281
John@dfwfamilyrealty.com
http://www.dfwfamilyrealty.info
There are stores and retail there now. All along 114 will likely be commercial development at some point if it is not already there. That's the highest and best use. The residential will normally be back off the road some.
Here are many of the homes I show currently for sale in Briarwyck
http://www.metroplexhomesalesinfo.com/listings/areas/48121/b…
No matter if you are thinking of buying a new home or previously owned one, we ALWAYS suggest you use a realtor. Often we can save you both time and money during the process, and also many headaches along the way.
If you would like to see inside any of the homes, just give me a call.
Bruce Lynn
Keller Williams Realty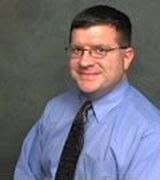 Contact