Megan - The amount of time it takes to close usually depends on the type of financing you're using. If you're paying cash, you can close in 10 days. If you're financing its usually 30-45 days.

Heather Peck, SRR
SellState NRES
Las Vegas, NV
702-595-7380
Heather.Peck@SellstateNRES.com
Hi Megan,

Much will depend upon what the title research shows. If there are clouds on the title, the time to closing has to be extended to allow for any title issues to be resolved. Problems with title are sometimes cleared quickly, and can take many weeks...and even longer.

The above paragraph is true for any property purchase....however, with a HUD home, there is a higher likelihood of encountering some title challenges. These challenges result for the foreclosure process and the fact that several parties were involved. HUD was not the lender, but they guaranteed the loan. The involuntary transfer of title from the former owner to the lender and then transfer to HUD may be clean...or may have require attention.

Ask your title company for input here...they will be a great source of info for you.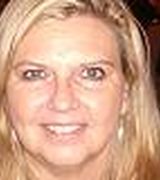 Contact