http://www.montoyatrusteesales.com
Can answer all of your trustee sale questions! We occasionally run into this issue. What happends is one house will go up for auction but the builder will put a lien which is usually in the millions. End result nobody ends up bidding because of the lien.
Cindy - it depends on how the property is deeded and how the lien is recorded against the properties. Likely, the builder purchased when it was all one lot, and the builder may have subdivided, therefore the lien is against all four equally, not separately.
The seller is selling all four properties as a "lot," not one individual property. If I were you, I would follow the auction, then approach the buyer to purchase the home that you are interested in. However, do this thru a Realtor to protect your interest.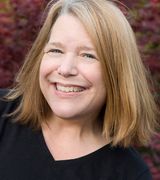 Contact