You certainly can transfer the deed to an LLC. That's simple. However, you can't transfer the loan without the permission of the lender . . . and that isn't likely to occur. Remember: a deed and a mortgage are two entirely different things. Although the LLC would own the property, you individually would still be on the mortgage.
You don't have many options. One thing you might look into is transferring the property into a land trust, rather than an LLC. That offers a number of advantages and protections. However, the mortgage still would remain in your name. For more information on land trusts, go to
http://www.landtrust.net
Number Two: If you don't want to pay PMI, then make sure you put at least 20% down.
And it's unlikely you'll be allowed to pay the taxes yourself once a year. For a number of reasons, lenders prefer to collect and escrow property taxes. That way, they pay them and they know that the taxes have been paid. Otherwise, they'd have to trust the homeowner, and they don't like doing that.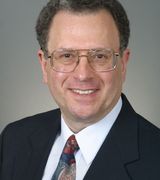 Contact
Probably on your last 1040 you converted your primary residence into a rental and placed it in service.
You should not have a problem getting a loan on a new primary residence. The only issue will be whether you can qualify for the payments.
In the past lenders used the rental income discounted to 75% to account for vacancy and maintenance and then offset the mortgage payment, taxes and insurance with that discounted income. It might leave a shortfall, which basically becomes additional debt in your debt-income ratio.
So, the new house and mortgage may be doable and result in a housing-income ratio under 30%, but after accounting for the rental your debt-income ration may be too high. Ask your loan officer.

Do you need to transfer title of the property? It is probably ill-advised unless there is some other tax or liability reason you want to do so, but for loan qualifications, no. Can you transfer the loan? Certainly not. The loan is made to you personally, with the property mortgaged (promised as collateral). Transferring the loan means you would no longer be liable -- ain't gonna happen. Transferring title means you no longer own the collateral -- not allowed. So, just forget LLCs and tranferring (unless there is another reason not mentioned).

In order to avoid PMI your loan-value ratio has to be less than 80%. Lenders can waive escrowing taxes and insurance but only when the loan-value is 90% or less and they charge you for that privilege.

It is rare these days to see piggyback loans.