Don Tepper's answer
Let's deal with some of your questions here and in your previous posts.

First, don't worry about what the MLS currently states. Yes, electrons live forever. But so do your city's or county's tax records and assessment information. And a survey of the property will establish the true square footage. Really: Don't let that bother you.

Don't worry about who called the MLS. I don't know who did, and you don't either. Someone did. The point is: It's done. And, as you suggest, perhaps it was the right thing to do. But what if, hypothetically, you found out it was your agent's broker? Or your husband? Or a co-worker of the listing agent? Or the seller's next door neighbor? What then? What would you do? Probably nothing at all. What could you do? Nothing at all. It's done. It's history.

Now: Make sure you have a lawyer review the lease-purchase agreement. That's advisable in any case. It's particularly advisable here. And make sure there's some provision if the easement issue isn't cleared up. Further, in most lease-purchases handled by Realtors (it can be different with investors), the fully-completed P&S agreement is done at the same time as the lease. You don't wait until you're ready to buy to fill out the purchase agreement. You want it signed, sealed, and delivered up front. My concern is that you say "the sellers are going to rent the property to us, and WE WILL FOLLOW with a P&S." Ask your Realtor and your lawyer about this. You don't want the sellers changing their minds.

You also need some other documents to protect you. Ask your lawyer about the advisability of an "Authorization to Release" so you can make sure the sellers are making their mortgage payments. And ask your lawyer about strategies to "cloud the title" so that the sellers can't decide to sell to someone else, and all you're left with is a lease.

Finally, if and when you wish to take further action against the listing agent, the "corporate offices" isn't the right place. Your city or county Board of Realtors (if the listing agent is a Realtor) is one place to begin. Another pressure point is your state licensing agency. I'm not recommending you take further action . . . just letting you know that if that's your decision, where it'd be most effective.

Hope that helps.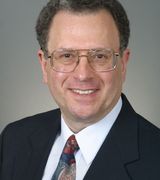 Contact
joe
, Home Buyer, Hudson, MA
Awesome answer! Our attorney just called and went through the items as you listed here, so I'm relieved to see that we have someone who is proactive and taking care of our interests. As for the MLS, I told my broker to just ignore the other broker - you are right, it's done, anyone could've done it, and surely it was warranted. Thanks!,

Anyone can contact any company.
The MLS that covers Hudson is MLSPin now called Pinergy.
MLSPin.com and click contact us.

However your first answerer is correct that MLS does not have anything to do with licenses.

MLS data that you see on non-Broker websites and non-licensee web sites, like this one (Trul ia) even, only download info and use it for advertising. They often don't have current or correct data.