The best quality home builder is K Hovnanion vs. the others. Always remember when considering an investment, choosing to go the cheaper route will always hurt you in the long run. Purchasing a home the is good in quality/price will stand out on top in the future. Feel free to call at 972-904-0673 or email: teneshalusk@judgefite.com.

Thank you and good luck with the most important investment!
All three of these builders have good reputations in our market. Just as important as the builder you choose, will be the location that you choose. If you are looking at homes in the Maxwell Creek neighborhood, you might consider the proximity to the parks/playgrounds or the amazing neighborhood swimming pool. Different builders might have different lots available within the same subdivision.
Your best bet is to work directly with a Realtor who knows the area and can help you determine the neighborhoods you are interested in. Then visit each builder in that neighborhood to see what they have to offer (Floorplans, energy efficiency, standard items vs upgrades, etc). Your Realtor will help you to negotiate the price with the builder so that you can get the most home for your money. Realtors help you negotiate with the builder - regardless of which builder you choose. The builders want to work with the Realtors because they want the agents to bring back more clients. It's a win/win for you as the buyer.
Melissa Hailey - North Texas Top Team, Realtors
Coldwell Banker Jane Henry Realtors
214-418-0180
Melissa.Hailey@ColdwellBanker.com
http://www.linkedin.com/in/melissahaileyrealtor
http://twitter.com/melissahailey
http://activerain.com/blogs/mlshailey
Rarely is the question this easy to answer.
Sure I could give a snap answer, but normally we sit down with you, spend time talking about what you want, what is available, how fast you want to move and a whole host of other questions.

If you would like to sit down sometime and talk about your options I would be happy to do that with you. There might be other options as well.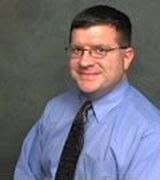 Contact