First, talk to the agent's broker. Explain the situation. Maybe the broker can suggest something.

Second, if (in the role of a buyer) an agent ever told me "there are no other fees at closing," I'd respond: "That's great. Let's put that in writing. Such as: 'Agent states that buyer shall pay no fees at closing. Any fees due shall be paid by agent.'"

Third, why DID the agent tell you to offer substantially more than the listing price? I expect it's because he suggested that the listing price was artificially low in order to generate offers. And maybe that's correct. But in your example, there was a big spread between the listing price and what you had/what you offered. Unless it was an absolute steal at the higher number, I'd probably have held something back--either for unexpected costs (such as you ran into) or in case the bank came back demanding a "best and final" offer.

Good luck.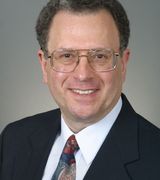 Contact