Joe Sorrentino's answer
It is traditional that the seller pay the transfer tax, survey and title search on existing homes in Western New York,. What is in your pre-written contract? Builders many times don't pay it but, that is on NEW, not existing. Do you have an agent? Ask them for advise or call the legal services in your area.
Shay...

Many times the seller's transfer tax is split 50/50 with the buyer and each party pays their own closing costs. Depending on the market place these costs are negotiated as part of the purchase contract between the buyer and seller.

If it is a seller's market the buyer may find themselves paying items that are sellers cost or split 50/50. Then if it's a buyers market the seller will be picking up more of the costs.

Hope this helps and good luck.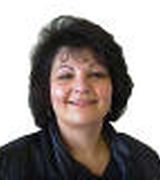 Contact