Christi,
The listing agent represents the seller. Their job is to protect the seller and minimize their exposure should the lender pursue a deficiency judgment, coming back to the seller for the losses taken by the bank.
I would encourage you to get your own agent who can give you an independent idea of the market value of the home in its present condition and to help you with this. Your agent should be knowledgeable about short sales and should make you aware of other homes to consider too. Short sales are long and often frustrating. Make sure you are well informed and well represented before you proceed.
Closing costs can be included in an offer, but it's basically another discount. If your offer was $84000 with $4000 toward your allowable closing costs, it's the same thing as an offer of $80,000. If the house is priced right, an offer of $105,000 with $6,000 in closing costs would represent a full price ($99,000) offer. Your own agent can work with you and get you the best structure to meet your goals.
What's it mean?

The bank won't consider offers below $94,000.

The listing agent is also your agent. No, he/she isn't. The agent is either the bank's agent or acting as a dual agent. In no case is the bank's agent your agent.

Good idea or bad? Bad.

Why didn't the bank make a specific counter offer? Because their decision depends on your offer and your qualifications. If you have great credit and are willing to put 20% down, you might pick it up for $94,000. If you have weak credit and are planning on FHA financing, expect the bank to be looking for at an offer of $100,000.

Hope that helps.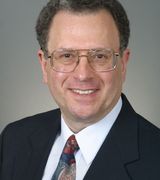 Contact