To give more details to the two answers:
Smaller condo bought for $265,000 , I owe $205,000 , Mortgage plus condo fee is 1900 per month. That could possibly sell for $199,000 to $230,000. ( smaller but I like this area better ) That is the one that will be vacant June 1st.
Larger condo bought for $325,000, I owe $175,00 Mortgage plus condo fee is $1600 per month. I have this one on the market for approx 1 month for $299,000, no action yet lookers but no buyers.
Each could rent for around $1200
I can not afford to carry both. What do you suggest. I hope this gives more info

Hi Susan -

To get solid numbers, we do need more information, but:
1) the rental market in MA is good
2) If you have 35% equity in a condo unit that usually leads to "cash flow positive" rental situations
3) The real question is: do you want to be a landlord? Most people answer "no" here. It's hard, and if it's not what you want, the choice is made.

Matt
Not enough information to provide a good answer.

First, there's the possibility of renting one or the other condos. How much would each rent for? And what are your monthly payments (including condo fees) on each? In other words, what would your positive or negative cash flow be on either as a rental.

Second, you really need to know how much the condos are worth. You say you can sell the one for $190,000. Are you sure. And you say the other one can sell for $299,000 . . . but you also say it's on the market at that price (for how long?) with no takers. In that case, the condo is not worth $299,000. The market is telling you it's worth less.

Third, the numbers are confusing. As best I can figure it out, you owe $205,000 on the smaller condo. That's what you said. What was the amount you borrowed? I'd guess around $205,000. On the other hand, the larger condo started with a mortgage of $175,000 ($325,000 purchase price minus $150,000 down). If those numbers are correct, then the larger condo actually should be costing you less per month than the smaller one. So, to cut out the biggest cash drain (not factoring in the rental incomes you might receive), you should sell the smaller one, not the larger one.

If you sell the smaller one, you'll have to come to closing with about $30,000 in cash ($190,000 minus $205,000 minus the real estate commission). If you sell the larger one, you'll end up with maybe $80,000 in cash. But then there are all sorts of tax consequences. For those, see an accountant.

Again, though, a critical question is how much each would rent for. And without those numbers, it's impossible to say whether you should sell one, sell the other, rent out one or the other, or maybe even sell them both.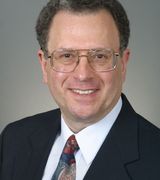 Contact