I personally don't like this idea. In my experience few people end up buying. This presents a problem as your contract normally obligates you to buy and puts your down payment at risk if you don't. If you want to rent --then do it, RENT. If you want to buy, then BUY, but don't mix the two. We've recently taken steps in Texas to prohibit these types of transactions. There are still people advertising such schemes and think they have a way around it, but the intent and content of the law is clear-NO RENT TO OWN. There's a reason for the law and that is that there were too many bad guys out there taking people's money in a lot of different ways. As a person wanting to rent you put yourself at some risk agreeing to these transactions.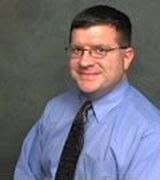 Contact
T. James
, Both Buyer And Seller, Houston, TX
There are very reputable companies that will allow you to rent-to-own a home in Houston. How the lease-purchase contract is written is EVERYTHING! I am currently purchasing my townhome by lease-purchase. If you have any questions, email me. rutalkn2moi@yahoo.com

A "rent to own" or lease-purchase can be a very complicated legal situation, so much so that my broker has instructed us to send someone that wants a lease-purchase straight to a real estate attorney to write the contract. There are many pitfalls that could come up, including the seller not paying the mortgage as agreed. Also if you missed payments (depending on how the agreement was written) you could lose everything you have invested so far in the house to the seller.

I would recommend that if you do not currently qualify for a loan (have you spoken with a loan officer?) you lease at the most economical rate you can find (safely), address any credit issues you can repair, and save money towards purchasing a house next year.