For investment property this is the right place you can get a Townhouise or
Condo in Seventrees Area at Price range from $100,000. to $145,000. HOa
are low compare to other Hoa. But if you buy a single home pricefrom $ 240,000 to
$260,000 you can get those REO/Short Sale that is good. But again if you running
a investment property you have to get a Management Property as mentioned in the
previous answer.
This is definitely an equity market, not a cash flow market. Yet, this year has had the best price per rent ratio since I started in 1991. A $250,000 condo/townhouse will rent for $1500 per month in general in a decent area. HOA fees tend to be high, so this cuts in to cash flow. Single family homes are $350,000+ in San Jose and wont rent for that much more. The financial crises also affected the 2-4 unit market. 5+ unit apatments were always underwritten very conservatively. A $350,000 range duplex with both sides renting for $1250 per month will give you very decent numbers.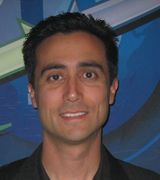 Contact
Kim,
The best investment opportunities in this zip code will be 3/4 plex apartment buildings. Individual units will rent for about $900 each. You would be very foolish to do this without a competent Property Manager which would cost about 8% of the gross rents. Prices range from $400k to $600k depending on location and condition of the property.
Bill