There just is not a lot of new construction in the Richardson and North Dallas area...very few places left for the builders to build residential where it makes sense for the buyer and the builder. Most of the new construction has moved north....Frisco, Prosper, Allen, Murphy, Wylie....or to the outer edges of the metroplex. Every now and again you'll see a builder find a suitable lot to subdivide and build, but it's more happen chance than a regular activity in the "older" cities.
You can see some of the newer homes here at this link:
http://www.metroplexhomesalesinfo.com/listings/propertytype/…
By the way, even if you build a new home, you want a realtor to assist you. Things regularly go wrong in the building process and you want someone in your corner fighting for your rights. Typically there is no extra charge for this....but we need to be involved very early on....we normally even want to be there on your very first visit to the builder.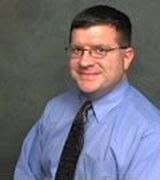 Contact
Pick any 1 Realtor and work with them on finding you homes.

Kenny
Turtle Creek Realty