Yesterday I did a CMA for that size home in Folsom. The price per square foot average in June and July was $161 per square foot for used homes, including short sales and REOs that brought the average down a bit. MY CMA included homes with great landscaping and upgrades as well as some distress sales. So it averaged out. Literally.

The new home price you quoted is about $171 per square foot. Is it worth an extra $10 per sq foot ($31,000 ) to have everything new? You can buy a used home cheaper, - but not much cheaper.- unless its got problems. Personal preference is what will make you decide.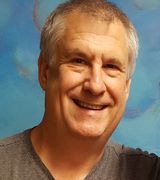 Contact
Hi Sam...

That's not too bad a price when you think about it. You're getting a brand new home with builder warranties...

The lot may not be all that big but it's pretty standard now. What else does it come with...?

You might ask the agent you are working with to run some comparable sales for you.. Because of the way you asked the question, it sounds to me like you've been looking for a while and kind of already know don't you...?

Let us know what happens...

I hope this helps...

In the mean time

Make it a great day...!