I sense a lot of frustration! If you have already seen this home, then you are already working with an agent. It is best to continue any efforts on that specific property with that agent.

If you called the listing agent directly, and that agent indicated it is already under contract, you likely have not yet seen this home. In a short sale, the seller still holds title to the home, and controls the listing. If the seller does not wish to show the home to anyone else, then we have to follow that instruction. If, however, the seller will allow a back up offer, then by all means give me a call. I would be happy to show you this property, and submit a back up offer for you, if that is what you wish to do after seeing it. Give me a call, 973-262-5962

I would be happy to share my knowledge and help you find just the right property with the benefit of my expertise. There are many factors to take into account when considering a purchase of a distressed property. Distressed properties involve more risk to a buyer than a regular purchase. Let's sit down and go over what you need to know so that you are prepared. Knowledge is power!

Nina Fradl, REALTOR, CNE, e-PRO, GRI, SFR
Realty Executives Exceptional Realtors
54 Woodport Rd.
Sparta, NJ 07871
email: Nina@NinaFradl.com
Ofc: 972-729-7141 x1506
cell: 973-262-5962
If the property is actively listed w/ the local MLS and it is not available to be shown or accept offers, you can contact the MLS and they will have the listing removed.

If there is a contract submitted, but not approved, it remains in process. We wish we knew the secret to getting the banks to respond. Sometimes there are complications beyond what is readily available that delays the approval process. Sometimes the banks lack a sense of urgency.

If the listing agent is unable to facilitate either an offer or back up offer, it should not be offered for sale. Please take note that short sales are often positioned for back up offers only, in the event the buyer in place decides to pull out.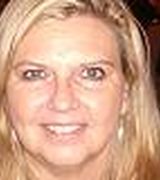 Contact
Hi Debra! You can certainly make a backup offer on the home. In NJ, we are only permitted to send one contract at a time to the bank. If that contract falls through, as sometimes happens, your offer would be the next one in line for the bank to review.