Have you found a mortgage company that worked for you? Let me know if I can do anything to help, thank you. Note: Whether or not you're refinancing or purchasing a property I would make sure you get a copy of your credit report printed out. Now you will have the ability to really shop around multiple lenders in your areas for the cheapest rates, fees', etc.

Keller Williams Realty
Real Estate Consultant
3xUS Army Veteran
Joseph Fernandez
Cell: 817-975-7258
Blog: blissfulestates84.blogspot.com
If you send me an email I can send you a referral.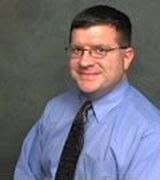 Contact