Kristen, I used to live in Lincoln Crossings and from my previous experience I can tell you that your Mello Roos payments are included in your tax bill.
As far as including the Mello Roos in your mortgage, if you set up an escrow account to pay for both taxes and insurance, they will be included there.
Typically HOA fees are NOT included in escrow accounts so you would have to make those payments on your own.
Lincoln is a wonderful community for families and I am sure you will be happy living in our neighborhood.
Good luck with your search!
Kristen,
Like the real estate property taxes, and your homeowners insurance, the Mello Roos taxes can be rolled into your monthly payment. Since they are a form of real estate tax, they are an annual tax that is paid in 2 installments. The first installment is due by Dec 10th, and the second installment is due by April 10th.
You have a choice, when obtaining a new mortgage loan, to add what is called an "impound account" (sometimes called an "escrow account") This is basically a savings account set up by your new mortgage company to collect 1/12 of your tax and insurance bill, so that you can pay a small portion monthly, instead of larger bill twice a month. This would be set up by the loan officer and the title/escrow company during your purchase process.
The HOA is paid directly to the Association. I do not believe this is something that is traditionally added to your mortgage impound account, since it is already broken down monthly (or quarterly in some associations).
As for buying a home with or without Mello Roos, it is a personal preference. You could buy a $300,000 home for about $1,820/mo with taxes and insurance, or you could buy a $235,000 home for $1,440/mo and pay $380/mo in Mello Roos. In Lincoln crossing there is roughly a $65,000 difference in two similar houses with or without Mello Roos. Obviously this is only an ESTIMATE, since the real estate market is constantly shifting, and rates are changing. These numbers also change based on the size of the home, and current rates, etc.
If you want to be close to shopping, in a new home, and close to Hwy 65 to commute, then paying a lower price with the extra Mello Roos may be worth it for you. If you dont want the risk of the Mello Roos going up, or being extended and potentially never getting paid off, then you may want to look at other areas like Foskett Ranch. There are newer homes, and I just sold a 4 bed, 3,226 sq ft home in great condition with solar and only 3 yrs old for $305,000, so there ARE other options if you want to get away from the extra tax assessment! :)
I would be glad to help if you have any other questions or if you have a home in mind that you would like to get some exact numbers for! Thanks for using Trulia.
Zac
Hello Kristenw. While you are right about homes in Lincoln Crossing typically having a Mello Roos special assessment, you can find properties in Lincoln Crossing that do not have Mello Roos because either the builder or former owner paid off the Mello Roos. Probably paid less by paying it early. Ask your agent to do a search for listing that mention "No Mello Roos" in the property description of the confidential remarks. Could afford a lot more house if you did not have to pay almost $400/month for this assessment. Just a thought.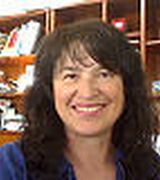 Contact