You can wait as long as you wish, or you can withdraw and move on. Only you and your agent can make any determination of what is right there.

A real estate contract has to be in writing in Michigan to be legally binding, but if the seller is willing to wait around for something that is not binding, he may do so.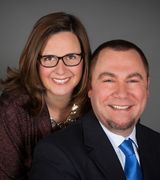 Contact
Hi Stephie1apor,
Being a backup offer is legal. This means if the offer that has been accepted 'falls apart' for some reason, your offer will be considered for acceptance - however, it doesn't mean your offer will be accepted, especially if another offer comes in that the seller likes more than yours. As for your agent saying the seller can't legally accept an offer verbally, they can accept it verbally but it is not legally binding. All real estate contracts have to be in writing to be legally binding. Have your Realtor contact the listing agent to get an estimated time frame. Once you have this, you can decide it you want to wait or move on.
Good luck.
Shanna Rogers
SR Realty
http://www.RealtyBySR.com
Anyone hearing this would say that there are communication problems here:
You have a Buyer's Agent representing you for a reason; you need to stick with him.
If you are in a "back-up" position, it is because your offer evidently did not get to the Seller in time, or, the other offer was superior.
It either case, only a written offer will matter.
At this point, you need to either wait to see if your offer will carry you, or, you need to move on to another house.

Good luck and may God bless