The answer to your question may be in the fact that there is currently a "market rate apartment in an HDFC coop with income restrictions. What exactly do you mean by a "market rate apartment"? An HDFC coop is subsidized. Perhaps the income restrictions expire after a certain number of years based on the date that unit was transferred from unsold shares. The closing date anniversary. Perhaps the unit that is "market rate" had the restrictions expire already?

As long as a coop remains an HDFC coop it will never be "market value" since it is subsidized housing. It is limited equity you share the profits when you sell with the coop ("Flip tax") and possibly NYC.

The restrictions and covenants and expirations can be found in the offering plan and any amendments.


Best,

Mitchell Hall, Associate Broker
The Corcoran Group
mhall@corcoran.com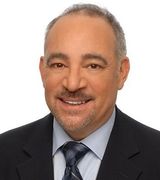 Contact
Dear Ivy,

The income limited to 197k sounds like a partial answer, because as I understand income restrictoins, they are conditional to the number of people living in the unit as a primary residence.

Usually the restrictions are 165% and 120% of the median income, depending upon (increasing with size) how many people will be inhabiting the place as a primary domicile.

When it comes to the future complexibities of such a property, the things to keep an eye out for are;

when was the HDFC started?
Is it a 26 - year program ?
What year of this program is it now?

Once you get an understanding of these questions, then you can understand
(1) when the term will expire
(2) expect that the person you sell to will be within those same income restrictions limitations, which is going to limit the purchasing power of the property
(3) know that if the HDFC status is lifted or expires, the property will be re-assessed and then have a new taxation imposed ont he property, which will surely be a "sticker shock."

Each HDFC is different, and can vote down UNANIMOUSLY a flip tax, however that flip tax brings in money that comes to the financial aid of repairing the building.