Hi Taza. One of the main reasons why you did not get an accepted offer is because you are competing with cash buyers. Many of the properties in the zip codes you listed are bank owned and banks prefer all cash offers. That does not mean that you can't buy with a loan. It will just take longer and you'll have to be patient and willing to go above asking price to make your offer stand out. Don't get discouraged.

My recommendation would be that you work with a technology savvy real estate agent in this area who is willing and able to watch the market for you with an eagle's eye and write up offers quickly when properties come on the market that match your criteria. The great majority of the properties worth buying are snapped up within days of coming on the market. I would also highly recommend that you keep your pre-approval letter current. A bank will not take your offer seriously if your pre-approval letter is several months old. Keep it fresh. It's a numbers game. The more offers you submit, the better your chances are at getting the winning bid.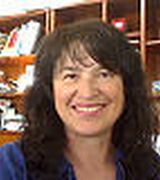 Contact
Erin
, , South Lake Tahoe, CA
Dear Taza: You need a real estate consultant who has experience working with investors, bank owned properties, and how to put you in the most positive and strong position for your offer to be the most desirable to the bank owner. This takes strategy, planning, preparation and tenacity.

Ask your friends, co-workers, family, anyone else you can think of who you trust for a referral of a Realtor to help you.

Good luck.