Hi Jeanette
I hope real estate is going will in Killeen! There are not going to be many opportunities fire duplexes in this area. There are plans for attached housing in Alliance Town Center in the form of town homes in the next 2-3 years and there are town homes in Keller at the Art House. But no duplex plans coming up that I have seen, they are not in favor in this area. I hope this information helps, and I wish you the best!
John Straub
Keller Williams Realty
817-729-4281
John@dfwfamilyrealty.com
http://Www.dfwfamilyrealty.info
There are only a handful of duplexes I know about in Keller ISD. The most recent built in the early 2000s. None for sale currently. I don't really expect any to be built. Lots of cities are very strict with development now, so I don't see a lot of new duplexes being built.
Here is the closet I can find with a combination of age, location, and decent prices vs. rent.
http://www.metroplexhomesalesinfo.com/listings/propertyid/11819834…
If you would like more information on any of these places or other investments, please call me or drop me an email.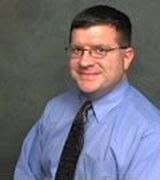 Contact
As with anything are you qualified for a loan which governs how a Realtor can assist with your search
Contact my office today where I can show you many amazing homes work with your family specifications.
Lynn911 Dallas Realtor & Consultant, Credit Repair Advisor
Multimillion Dollar Sales Producer
972-699-9111
http://www.lynn911.com
Follow me on Facebook
http://www.facebook.com/lynn911dallas