James Tan's answer
As Jim pointed out the Elk grove zipcodes are 95757/8 and 95624. Natomas is 95833/4/5.
If you are looking for a SFR which is very new (newer than 2006), you may want to consider cluster homes. These are homes which are clustered together with a very small lot and sometimes a shared driveway. There are some properties in natomas and elk grove which fit your criteria and are selling at reasonable prices. You do have to pay for a small hoa dues though.

Of course ideally a REO or a shortsale would be better cause it is cheaper. However, you may want to consider flipped/renovated properties as well. They are slightly more expensive but they are in a clean move-in condition.

Let me know if you need any further assistance.

James Tan
Bethany Real Estate and Investments
916-230-5250
All the communities you are looking at are excellent choices for rental properties. I can't really address the sales prices because I solely manage properties. I would be happy to share my opinion on the individual zip codes in terms of rental desirability, (it's just too involved to type up here because it has much to do with your goals as an investor).
Anyhow, I would set your search criteria with a minimum of three bedrooms with the sweet-spot being four bedrooms. Rental value-wise, there is s huge jump between two and three bedrooms, a sizable jump between three and four and a much smaller jump between four and five bedrooms.
You are likely to see properties with swimming pools, but I tend to advise against them for investment properties unless the home is an extraordinary deal. There is a slight potential benefit to pools in that they can shorten vacancy, (all things being equal, tenants will frequently take a property with a pool over on without), but add little or nothing to the monthly rent.
In my opinion whatever benefit realized from a pool is more than consumed by additional expense; you need to budget for a professional pool service and repairs. You can't count on tenants to take care of a pool appropriately, the potential for serious damage from neglect is too high.
Feel free to contact us if you would like an evaluation on a prospect property. It will at least get you in the ballpark so you can be more confident in your ROI analysis.
Stewart Guthrie
Real Property Management, Sac-Metro
916.452.5000
http://www.sacramentopropertymanagement.com
Hi Jasmyne.

The zip codes for Elk Grove are 95624, 95757, and 95758. The zip codes for Natomas are 95833,34,35,36,37 and ,38.

The ideal of an REO or short sale could defeat the ideal of the home being built after 2006 and being easy to rent.

Why?

Because REOs and short sales usually have repair work to do on them before they are ready to rent.

Do you already have an agent lined up to take you about on Saturday? Some of these tenant occupied houses require 48 hours notice to tenant prior to showing.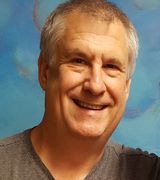 Contact