Hi Lynn, great question.
After being a Realtor and Property manager for many years now. The "Lease to Own" option has some real legal problems that you really might want to avoid. Realtors/Agents are not to practice "Lease to Own" agreements at all in Texas. "Owner finance" is one way to go, It's a much better program, and maybe just what you want. There some other programs to help you reach your goal and benefits of being a home owner.
http://www.Trophyhomesrealty.com
Thanks
Blake
Wylie TX
Hi Lynn,
I would suggest finding a seller financing listings in that area. Its almost impossible to find a lease to own these days as it got a lot of sellers and buyers into a lot of legal battles.
Let me know if you need any help on this.
Dixon
Realtor
JP and Associate
http://www.findyourtexashome.com
Do a straight lease now, get your collections cleaned up and then buy with bank financing.

You'll save yourself a lot of headaches.

We always say never ever lease to own.

It's just a good way to spend your hard earned cash without often a good outcome.

You can always offer to buy the home you're renting when you are ready....or you could choose any other home.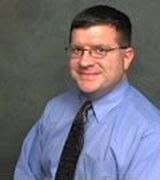 Contact