Hi, I can speak Mandarin Chinese and have reply you an email. I also have some articles and F&Q in Chinese at
http://www.sunrealtymls.com/zh-hant/faq
I hope that can help your home buying decision. Thank you.
If you are looking to invest in Sacramento, I can have an experienced Realtor who speaks Chinese or Cantonese contact you. Send me your name, phone #, and current address to Tjackson@c21mm.com and I will find the perfect agent to assist you in purchasing! In the email let me know your price range and any specific requirements.
Travis Jackson
Century 21 M & M Associates
DRE#01879566
http://www.408RealEstate.com
tjackson@c21mm.com
(408) 316-5954
Jennifer Pei Chuan Lin

jenniferlin8988@gmail.com

1st American Realty

5740 Windmill Way Ste.1
Carmichael CA 95608

I will give her your contact information as well. Good luck in buying your home!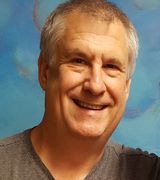 Contact