Pf19,

The short answer is likely no.
but,
We have a special group of investors that *MIGHT* be able to do this for you, the minimum down is 5% but everything else MUST be perfect. Typical deals have buyers bringing 10% to 20%.

Message me and I'll explain how it works, it's essentially a lease purchase with investor involvement.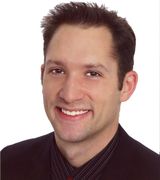 Contact
All loans that I am aware of require a higher credit score, however my best advise is to contact a mortgage officer in your area and have him review all your financials. You will then know if it is possible, and if not what you need to do to make it possible to get a loan.

Hope this helps!

Jean Feegel
Durham, NH