BEST ANSWER
First off, real estate agents are not attorneys and can't give legal advice.
I think it becomes illegal if there is lender fraud. The loan has to be disclosed to the lender and that might trigger denial of the larger mortgage.
But what are called hard money loans are done all the time just as are family loans. The agent might be doing a hard money loan which is within the jurisdiction of a real estate license. You just can't hide anything from any federally insured or sourced loan. That is lender fraud and it carries federal prison time sentences.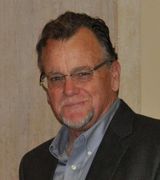 Contact
From a lenders stand point that would be a big NO! Unless said agent is your relative and gives you a gift letter that states no repayment is necessary.
I don't know if it's illegal in and of itself, but the agent would definitely need to disclose that fact.