Robert Bruckner's answer
Interest rates are low on mortgages. Home buying is usually a great investment, as was your education. The answer to your question involves a thorough understanding of your current financial situation, your projected income and the property you need vs. want to purchase. The question you have is really as follows: "Do I pay aggressively pay off my student loans and reduce my down payment and my buying power or do I keep my student loans and apply what I use the money that I have towards a larger downpayment so that I can purchase a bigger or better house."

My suggestion is to speak with an accountant, financial planner or close family member or friend. Do a monthly budget and plan out how you will pay back your student loans if you buy the more expensive home. If you can leverage the debt, you might be able to afford that more expensive home with the larger down payment. If you can't, you might have to look at other options. You also need to take into account other expenses that may come up. Are you prepared for the unexpected? How stable is your employment? Finding a property that is perfect for home buyers has a lot to do with working within safe financial waters.

You should consider that you can have your cake and eat it too if you strike the right balance. A great realtor and a good financial advisor or accountant, maybe even a family friend can help you strike the right balance. If I can be of assistance with real estate or mortgage advice, please contact me at (973) 901-1900 or RBruckner31@gmail.com.

Robert Bruckner, Broker-Sales Associate
Coldwell Banker Residential Brokerage

Mortgage money is generally much cheaper than student loans. Solid advice would require a thorough understanding of your financial situation. But, in general, since the debt would be financed at a lower rate in a mortgage, you might be better off with paying off student loans and taking a larger mortgage. If your credit is bruised, you might need a larger down payment to purchase property. If you have good credit AND proof of income with 2 years + stable work history, you will be able to get a loan with a low down payment. As an aside, I have seen student time substitute for part of that 2 year work history with proof of transcripts. i.e. Borrower had been on the job 1 year and was a student prior to that and was successful with 5% down. My comments are very general. In order to accurately assess your options, you need to speak with a loan officer and that person will need to fully understand the details surrounding your circumstances. I hope the general info helps some.

Good luck.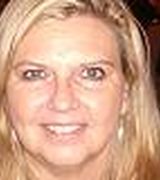 Contact
I would recommend consulting a mortgage advisor like myself, to see if the student loan payments will hold back you purchasing power. In my professional opinion, I would like to see what you qualify for now with a minimum down payment of 3.5% (FHA) or 0% (USDA). Then you will be able to make a better decision if paying off the student loans will give you your desired purchase amount. If you qualify at your desired purchase price with the student loans, I would buy now!
Best of luck. Reach out to me with any questions.
Joseph S. Cordova NMLS# 146855
Evesham Mortgage, LLC
22 South Maple Avenue
Marlton, NJ 08053
office: (856) 985-9944 ext. 103
direct fax: (206) 333-0946
cell: (856) 304-2381
http://www.joecordova.com