Hi Sandra:

I would take the same precautions with a manufactured home as with a conventional one. The main thing will be to get a very qualified home inspector in to give you a clear idea about the condition of the home. Also talk to a real estate agent concerning how similar homes have held their value in your area.

Best,
Ron Rovtar
It can be. The ones built in the past 6 or 7 years have had to comply with much stricter regulations. Recognize that manufactured homes typically decline in value, similar to the way cars do. But, taken care of, manufactured homes can last 30 or more years.

Hope that helps.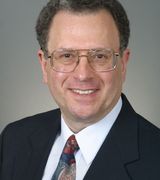 Contact
Safe buy? Please clearify, as with any type or real estate, many variables and personal objectives need to be considered.