Good Morning jlchaffin,
How are you? Thanks for your inquiry. Seller's assistance can be provided to buyers as long as you are OK with the NET amount that you are going to get at settlement day.
For example, if a buyer is putting in an offer for $100,000 with $5,000 seller's assist towards their closing cost. In seller's perspective, you're only getting $95,000 minus all of your other closing costs fees on your side (such as transfer tax, U&O, etc.). And to keep in mind is that the purchase price will still have to be appraised for the amount that is accepted.
If you're not currently working with any agent and are interested in getting a free Comparable Market Analysis emailed to you, feel free to send me an email at Phong.Lam@c21ag.com with your property address that you're trying to sell and I'll be more than happy to run the report for you so that you can see what's going on in your specific block or neighborhood.
Hope this info helps.
Hope that helps!
***** If you like the answer - please consider giving it a Thumbs-up & making it a "Best Answer" ! Thank you! *****
Best Regards,
Phong Lam, CSM
REALTOR®
CENTURY 21 Advantage Gold
2010 Oregon Avenue
Philadelphia, PA 19145
Business: (215) 465-1400, ext. 508
Fax: (215) 336-7793
Mobile: (267) 918-1880
Email: Phong.Lam@c21ag.com
http://www.c21ag.com
Professional Profile & Testimonials:
http://www.linkedin.com/in/PhongDucLam
To connect with me:
http://www.retaggr.com/AddMe/PhongDucLam
Buyers' Info:
http://www.facebook.com/TriCountyPhiladelphiaHomebuyers
Sellers' Info:
http://www.facebook.com/TriCountyPhiladelphiaHomeSellers
Century 21 Quality of Service Award for 2011!
Century 21 Advantage Gold Top 21 Percent Award for 2009!
A referral from you would be the biggest compliment you could give me!
If you're interested, please ask me for your FREE Local Market Report for home values in your area!
It really depends on your geographic area. But, in many areas, yes, it's common for sellers to contribute to closing costs. A local Realtor can tell you what's happening.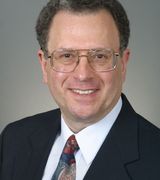 Contact