Rob Purifoy's answer
Nice question. As the subdivision becomes built out and 5 years down the road, and assuming the builders are fairly similar in style and construction, the importance of who built the home begins to fade. It then becomes an issue of appeal, upgrades, construction type and quality. When it comes to value it's also importatnt to note that appraiser cannot see inside of the comparable homes that chooses to use but can only discern based on the description of property in MLS.

For instance, when you are ready to sell the house, buyer's will be touring your home as well as the other's currently for sale and it will usually be evident if a home that was built as a starter home with unfinished garages, cheap fixtures, vinyl flooring, etc. Some buyers don't mind this as it's a cheaper way to get into a first home. On the other hand, they will be able to see the appeal of your more expensive home based on the upgrades and see where the price difference lies.

it's no problem to buy the more upgraded homes, just don't be the biggest one on the block with every single upgrade, you won't get your money back on that.

I don't know your subdivision or how the builders are so it's hard to speak to that, but generally speaking that's the basics.
Yes....

Buy the cheaper builder. When it is all over and resales start to happen, it will likely be difficult for buyers and agents to distinguish between the homes?....they'll all want the rock bottom price.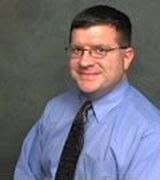 Contact
All areas have certain deed restrictions of that particular area, range is consider "reasonable" of like homes. HOWEVER you could have an area "backs up " new construction less in value OR more in value.

If you are going purchase perhaps go "middle of road" maybe not most expensive home OR less expensive home .

National Featured Realtor and Consultant, Mortgage Loan Officer, Credit Repair Lecturer
Lynn911