I'll admit I barely have a clue what you're talking about--maybe a coop shareholder's meeting or owner's meeting? I even Googled BCL603, and came up with nothing. And I'm not a lawyer, so...

Consult a lawyer specializing in the area of law this concerns--presumably (since you posted it on Trulia) a real estate lawyer licensed in the same jurisdiction that this meeting occurred in. Yes, as Michael says, generally when a quorum isn't represented, business can't be transacted. Keep in mind, though, that different bylaws will specify whether a quorum must be present in person, or whether proxies are acceptable...they often are. Keep in mind, too, that certain decisions can be made without a quorum. The board, for instance, may have the power to take certain actions but not others. Or, the bylaws may provide that the board has the right to raise HOA fees by, say, up to 10% annually. However, a financial crisis might be causing the board to want to raise the fees by more than 10%. It'd need a quorum to amend the bylaws to allow a higher increase. However, in the interim it could, without a quorum of all owners, raise the fees by 10%.

If the lawyer for the association or corporation expressed uncertainty as to whether a certain action was legal or appropriate, then a responsible board should delay any action until the lawyer provides the board with his opinion. Is that what did, or didn't, happen?

Again, to repeat my advice, find a lawyer who specializes in the relevant subject matter in the same jurisdiction as this occurred (which I'm assuming is the jurisdiction in which the corporation or association operates), and run the matter by him/her.

Hope that helps at least a little.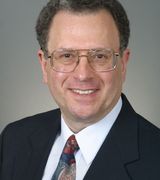 Contact
Thanks for your responses. Yes, we need a lawyer. New York Corp Business Law # 603 is partly about conducting business and not having an annual shareholder meeting in over 13 months. There was an adjournment, however, the sponsor, has sold so many blocks of apartment to investors who do not vote. The people are so fed up - that establishing a quorum is very hard. I came across this NY law # 603, which would allow a quorum with only 10% of the shareholders signatures - and who ever shows up for that meeting would constitute a quorum. Only the lawyer said wait unit I find out the details. He never responded and the board appointed a board member of their choice. Again thank you for your responses.

I thought if there was no quorum no business could be conducted. I've been at meetings where we had to re-schedule because we didn't have a quorum.
Michael Doyle Realtor