Amy Rea's answer
I agree with Janet M. Nation

you can go to the financial institution that has approved the building, or another that will approve the building, but bear in mind:

the two big trouble-zones that not every banker knows how to deal with are

1) Seller Paid Flip Tax
2) Shares allocated in an HDFC are 250 and room count changes.

These are the two issues that banks base their rejection of an HDFC building.

also

Not Every Bank professional KNOWS how to go through the process of the paperwork that will approve the building.

If you have the time and effort to get through the hoops, that's fine, but having sold 8 HDFC Coops already, I realize from experience that the above problems are the reasons not just any bank is going to approve an HDFC Coop mortgage loan.


While you and the rest of the Trulia public are searching for that new place to call home, don't forget to drop by the RIVER TO RIVER HARLEM OPEN HOUSE EXPO Saturday April 6 and Sunday April 7 that REBNY (Real Estate Board of New York, here in New York City) is hosting. from 9:30 to 10:45am on each day, Chase bank is hosting a continental breakfast, and from 321 LENOX AVENUE (Corner of West 126th Street - take the #2 or #3 subway to 125 Street) you can have a peek at coops, Conos, and Townhouses in East, West, and Central Harlem from

11am to 3pm Saturday and Sunday.


I will be at my listing
504 West 135th Street #2B for those four hours each day.

I hope to see some of the public there in my HDFC Coop asking $249,000 with a low maintenance of $380 for a small two bedroom apartment in the back of the building, closer to Amsterdam Avenue on West 135th Street. It's just one flight up in a walkup building.

There are plenty of places to consider in the HARLEM OPEN HOUSE EXPO, presented by the Upper Manhattan Committee.

My favorite banker with Chase is Justin Keesey, 718-614-5610 or email justin.c.keesey@chase.com

He is kind, intelligent, efficient, and really brilliant.

Enjoy the holiday this weekend, and enjoy the EXPO Next weekend. lots of listings. Start at 9:3am to 10:45am Saturday or Sunday at the Meet and Greet at CORNER SOCIAL 321 Lenox Avenue corner of West 126th Street, and drop over to see me

504w135
Text or Call me if you are downstairs
917-440-7232
Hi John,
Not all banks will loan in HDFC coops. While I don't know all the local community credit unions that may finance in HDFC coops the only major banks that I know of that currently are financing coop loans in HDFC coops are citibank, Chase and Bank of America.
It is possible that an HDFC coop project will only be approved if approved at all by a certain lender. HDFC coops are specific to NYC since they are a NYC "affordable" housing program for "low" and "moderate" income households. Many lenders such as Wells Fargo will not loan in HDFC because of resale restrictions.
Normally, I would agree with the previous comment from the mortgage broker in Texas but as a broker who has listed HDFC coops and has represented both buyers and sellers of HDFC coops a pre-approval from a bank such as Wells Fargo that won't loan in HDFC coops is worthless.
A pre-approval will only show that you as the borrower are qualified to purchase but the building needs to qualify as well. if you decide to purchase an HDFC coop you wasted a lot of time with the wrong bank.
I would love to see the Bank of England finance coop loans in NYC. They obviously are not regulated by FHA and may not have all the rules and guidelines as the Fannie Mae banks but I highly doubt it.
Best,
Mitchelll Hall
Senior Associate Broker
The Corcoran Group
347-921-4255
mhall@corcoran.com
http://corcoran.com/mhall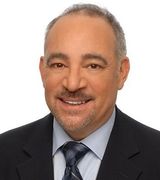 Contact
That's correct, you can only go to THAT financial institution or any other that has been approved by a lender. Usually it's just a handful or less. Check with the management company for your options.
Janet Nation, CBR
Sailing Home Realty
Direct: 646-321-9649
Office: 516-377-4760
Licensed Real Estate Salesperson
http://www.jnationproperties.com